China's 'common prosperity' mission has spurred an interest in philanthropy among rich families
Adoption of philanthropic planning services by Chinese private banks had been slow previously
2021 was a watershed year for banks launching such services
In August 2021, China's President Xi Jinping re-introduced the socialist concept of 'common prosperity' to address the country's widening wealth gap. Aimed at balancing regional development with the promotion of people-centred growth, the policies hope to see progress up to 2035 and common prosperity achieved by 2050. Mao Zedong first proposed the concept in the 1950s, and it has since continued to be a roadmap for the country's leaders.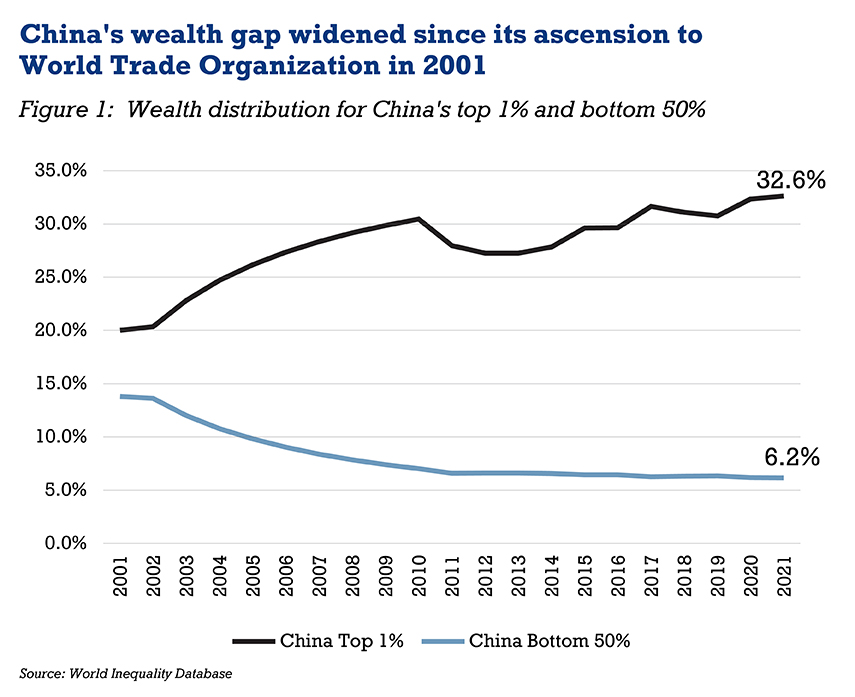 Xi's policy has spurred a new interest in philanthropy among rich families
The full-fledged policy framework to usher in common prosperity has yet to be hammered out, but a clear political message had been sent to the country's rich: the state will reasonably regulate excessively high incomes and encourage high-income people and enterprises to return more to society.
In response to this, China's high net worth (HNW) families are looking into a wide range of planning services covering tax, succession and philanthropy.
Among these, philanthropy is in line with the so-called 'third distribution' concept in common prosperity that entails pro bono distributions driven by social responsibility. It follows the 'first distribution' conducted by the market under the principle of efficiency and the 'second distribution' by the government under the principle of equity.
Over the past two years, philanthropy-related demand has grown the fastest (2% increase in share) among the eight wealth goals of HNW individuals, according to Bain & Company's 2021 China Private Wealth Report. The market for philanthropic planning services in China has huge growth potential.
A key component of advisory services in global private banks, adoption in China had been slow
Private banks like UBS, Credit Suisse and Barclays had long offered philanthropic planning as an integral part of their advisory services. It plays an important role in strengthening client relationships and facilitating other financial services such as custodial activities, payments, impact investment as well as private foundation and donor-advised funds management.
Philanthropy-related services of private banks can be divided into three areas: intelligence, finance, and people. The intelligence aspect refers to intellectual support given to clients in terms of charity planning and advice, while finance refers to financial services such as custody, cash management and investment. The people aspect, meanwhile, focuses on the development and maintenance of social relationships with clients and the wider philanthropic community. This includes strengthening the participation of family members, building cooperation platforms and promoting philanthropic education.
Global private banks recruit teams of experts for philanthropic planning. For instance, Coutts in the UK was the first to set up a dedicated unit in 2005 while BNP Paribas Wealth Management created its team in 2008.
Only in 2007 did Bank of China set up the first private bank in the country. As a latecomer in the private banking business, philanthropy-related advisory activities were not prioritised at the time.
For over a decade, most Chinese private banks considered philanthropy-related services as a side activity that enriched value-addss, a way to promote brands and publicise corporate social responsibility.
Branches of major banks located in Shenzhen and Shanghai— two cities with the highest income per capita in China—were the first to observe the increasing demands for philanthropic planning.
The Shenzhen branch of China Construction Bank launched its service (though not exclusive to private banking clients) using proceeds from wealth management to donate to impoverished areas and facilitate donations through its mobile application.
In 2018, Bank of Shanghai Private Bank, a city commercial bank that operates in Shanghai and adjacent areas, became the first Chinese private bank to offer a comprehensive set of philanthropic planning solutions covering charitable trusts, family foundations, advice on charitable donation, and philanthropic education for the second generation.
2021 was a watershed year for Chinese private banks launching dedicated philanthropic planning
In 2021, other private banks improved their philanthropic planning services. Ping An Bank and Industrial and Commercial Bank of China (ICBC) launched dedicated teams to help clients set up charitable trusts, family foundations, or customise their activities.
Ping An Bank Private Banking launched Ping An Le Shan, a one-stop service that assists in setting up philanthropic entities, management of charity projects, and customised family activities.
ICBC Private Bank launched Junzi Partners, a platform that integrates charitable and family trusts in a way that connects the client's needs in family succession and philanthropic impact. Through the service, family trusts set up by customers act as co-trustees of the charitable trusts and make donations.
Heng Feng Bank, at the inauguration of its private bank in Shanghai in November 2022, announced that its P+1+N philanthropic planning service programme will be a key component of its advisory activities. Under this service, the branch president (P) identifies the client's philanthropic needs, and works closely with the chief investment advisor or senior product expert (1) from the head office's private banking department. They will then connect clients with charitable organisations, trust companies, and local government resources (N).
As trusted wealth advisors to HNW clients, private banks combine their expertise in legal, tax and financial advisory services with philanthropy to assist clients in wealth protection, estate planning and family governance. More HNW clients are choosing private banks as the front office for their philanthropy-related activities.
With a growing community teaming up with private banks to deliver positive impact through wealth, philanthropic planning is seen to continue as a centrepiece in the country's mission towards common prosperity.